About Mind My Health
Mind My Health is a free online site that provides a safe place for users to conveniently store and communicate their advance care plans (ACP)* to designated family, friends and health care providers.
Work on this innovative project began in 2015 as an idea from leaders at The Carolinas Center for Hospice and End of Life Care (TCC), a not-for-profit association in North and South Carolina before its current role as a cornerstone project of Health Sciences Health Innovations Group.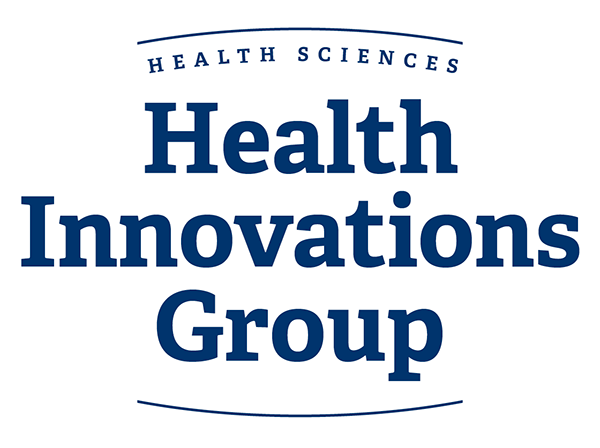 Healthcare leaders have first-hand appreciation of the benefits of advance care planning and how it brings peace of mind to individuals and families.
Providers also recognize that many people don't take advantage of these benefits (fewer than 35% of us actually complete an advance directive), and that many families struggle to locate needed documents in times of medical crisis. Too often, advance care documents are out of sight—in a drawer, a lock box, or a glove compartment—so family members and health providers cannot find them when needed.
To address these challenges, the project team worked to build a tool that would facilitate advance care planning and make documents available whenever and wherever needed. The Duke Endowment and the State of NC License to Give Trust Fund Commission made this possible through generous grant funding to create the online platform called Mind My Health.
Mind My Health allows users to engage with their loved ones and chosen decision makers, discover organ donation options, and securely upload advance care planning documents. In addition, users can send their legal documents directly to their healthcare team through a secure link to their Electronic Health Record (EHR) if their health system has partnered with Mind My Health. Importantly, users also can change their documents as needed, ensuring their most up to date wishes are represented in their documentation.
Mind My Health is free to users and provides greater peace of mind for those who complete their documents. User data is securely protected and will never be sold.
Learn more about how Mind My Health works.
Mind My Health is a not-for-profit program of Health Sciences Health Innovations Group; clearly an idea whose time has come.
---
Mind My Health Advisory Board
Teresa Arnold, MSW
AARP SC State Director
Arnold has been with AARP for 14 years. She chairs the Alliance for a Healthier SC and serves on the Advance Care Planning Initiative. Arnold was awarded the 2007 Social Worker of the Year from SC NASW and the 2013 Alumna of the Year Award from the USC College of Social Work. She is passionate about initiatives that promote more participation in and better access to advance care planning.
Linda Darden, MHA, CPA
President and CEO of Trellis Supportive Care (formerly Hospice & Palliative CareCenter)
Linda Darden steers the work of Trellis Supportive Care, which provides advanced illness and end of life care services in 13 counties in the NC Piedmont. Her prior experience includes various leadership positions in end of life care, in addition to various financial management positions at Wake Forest Baptist Health. Linda currently serves on the board of The Carolinas Center and is a Fellow with the Healthcare Financial Management Asso. Her important year-long work on the Alzheimer's Task Force of the NC Institute of Medicine in 2017 identified 45 recommendations, 2 of them related to advance directives that are currently being addressed by a Serious Illness Task Force.
Suzanne LaFollette-Black
AARP NC Associate State Director for Advocacy and Community Outreach
Black has held her current position with AARP NC for 18 years and has been a gerontologist for more than 35 years. She also presently serves as the NCAOA (NC Association on Aging) President from 2018-2020; the NCIOM Deaf and Hearing committee; the Governor's Highway Safety Executive Committee; Vision Zero NC; NC Safe Driving Coalition; and other community organizations. Her issues of expertise are: caregiving; end of life; livable communities, workforce, hunger and other community social impact programs, diversity and research.
Rick Foster, MD
Executive Director, Alliance for a Healthier SC, SC Hospital Association
In addition to his work with SCHA since 2007, Dr. Foster currently serves as a population health consultant to the SC Dept. of Health and Human Services; the SC Office of Rural Health; SC DHEC; senior strategic advisor to Sharing Hope SC, the Organ Procurement Organization for SC; and as a member of The Carolinas Center board of directors. His major commitment is to achieving the Triple Aim of better health and healthcare for all South Carolinians at lower cost through collective impact.
Beth Golding, DO
Medical Director, Cone Health Palliative Care Services
Dr. Golding is board certified in Internal Medicine and Palliative Medicine and leads a vibrant and collaborative community of professionals who work at the front lines to improve care for our sickest and most complex patients. Golding joined the Palliative Medicine Team at Cone Health in 2012 as a staff physician, completed the Cone Health Physician Leadership Academy, and was named medical director for system-wide palliative care in 2015. Her special interests lie in clinical empathy, complex patient-provider communication, serious illness management and healthcare leadership. She is an intuitive and compassionate clinician and a tenacious advocate for her patients and for palliative care.
Mark Hensley, MA
Associate State Director for Community Outreach and Advocacy Triad Region AARP North Carolina
Prior to joining the AARP team in 2018, Hensley was the Dementia Services Coordinator for the NC Department of Health and Human Services, where he led the efforts to implement NC's first Alzheimer's State Plan. Mark has over 20 years of experience with home and community-based services for older adults, state policy and legislation development, compliance monitoring, program development and grant administration.
April Herring
Community Education and Outreach Coordinator & Faith Community Liaison Hospice and Palliative Care of Greensboro
Herring coordinates educational programs through HPCG's Counseling and Education Center and also serves on the We Honor Veterans committee. Her experiences working as part of the interdisciplinary team of HPCG, as well as being a caregiver recipient of Hospice services, enable her to bring personal real-life experience into her work. April is an ordained minister and serves as Associate Pastor of Godly Faith Christian Center in Greensboro.
Celia R. Hooper, Ph.D.
Professor and Founding Dean Emeritus, UNCG School of Health Human Sciences
Dr. Hooper's research at UNCG, UNC Chapel Hill, the University of Kansas and Case Western Reserve University with adult neurogenic disorders, voice disorders and transgender communication has been community engaged and applied since 1979. She is a speech-language pathologist and gerontologist by profession and is currently a national consultant, helping universities with restructuring to form schools of health and wellness, with a focus on community engaged research.
Robert Sachs, JD
Co-founder and Principal, Continental Consulting Group
Sachs currently serves as a governing trustee at Dana-Farber Cancer Institute and as a member of its Executive Committee. A 32-year cancer survivor, he is a former chair of the National Coalition for Cancer Survivorship, a patient and advocacy organization. Sachs also serves as a director of the Public Broadcasting Services (PBS) and co-chairs PBS's National Policy Advisory Committee. He is an attorney and business executive who has been involved in the cable TV and telecommunications industries for almost 40 years.
---
Mind My Health Team
David Sevier
Managing Director
David works at making Mind My Health the best tool possible. He's been developing new ideas in the health sector around the world for 35 years.
Catherine Sevier, DrPH
Co-Director (HSHIG Board Member)
Catherine is engaged in the development of content and the implementation of Mind My Health and is a liaison to HSHIG members and other community organizations
Shane Lukas
Product and Brand Development
In conjunction with design and branding firm
A Great Idea
, Shane manages site identity and development resources for the team. He comes with two decades' experience in collaborations with healthcare companies and community organizations.
Allison Crossman
Community Outreach and Research Coordinator
Allison aids in the implementation of Mind My Health with community educational programs, assists with research, and collaborates with the marketing director. Allison is a senior at UNC-Greensboro, where she volunteers at local nursing homes and volunteers with Camp Kesem, a camp for children impacted by a parent's cancer.
Marsha Van Hecke
Communications Manager
Marsha manages communications with community partners and the media about the progress and events around the Mind My Health Initiative. Her background includes 18 years in the field of hospice and palliative care.
---
* Advance care plans can be referred to as "advance care documents," or "advance directives," and are also commonly known as a "living will" or "health care power of attorney".